Caramel & cie's commitments and values
A company committed to sustainability. Buying a Caramel & cie schoolbag is making a responsible choice.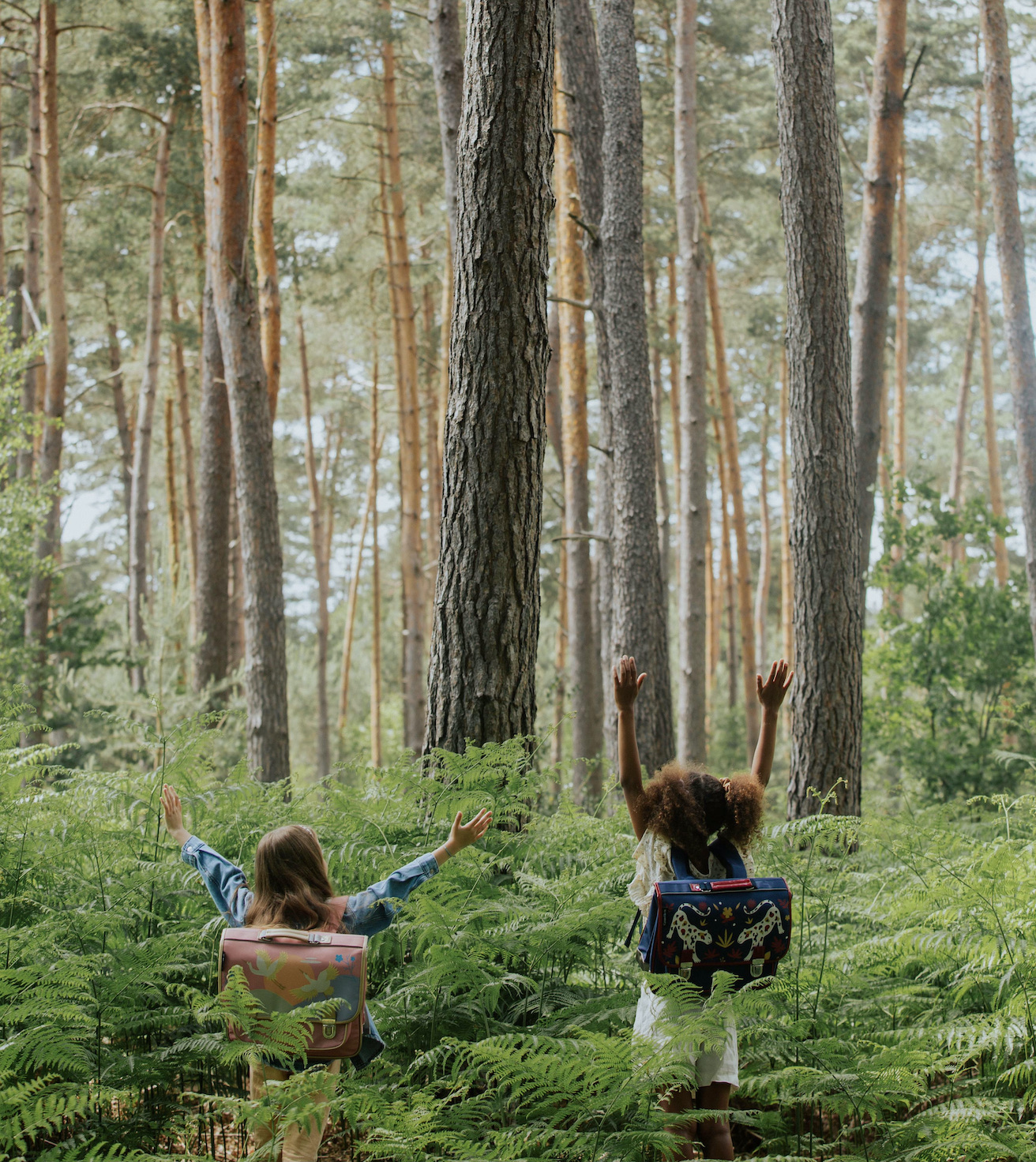 A company with a long-term commitment
Buying a Caramel & cie schoolbag is a responsible choice.
The seamstresses and leatherworkers who make the schoolbags practice their trade in a small factory in China, labeled BSCI (Corporate Social Compliance Initiative that aims to improve working conditions in their workshops and production plants). 
Offering an eco-designed schoolbag at an affordable price is one of the main objectives of Caramel & cie since its creation.
All year long, the team carries out numerous researches on materials and improves the whole production and transport chain of its schoolbags, in order to contribute to a fairer and more ecoresponsible world.
The inside of the schoolbags of the brand is already made of recycled polyester for several years.
For this new school year, Caramel & cie has taken a new step: the entire collection is now made of at least 80% recycled polyester and many products are 100% recycled.
Eco-responsibility also means offering schoolbags and bags that are solid and long-lasting to limit waste, thanks to the materials chosen and its free repair program.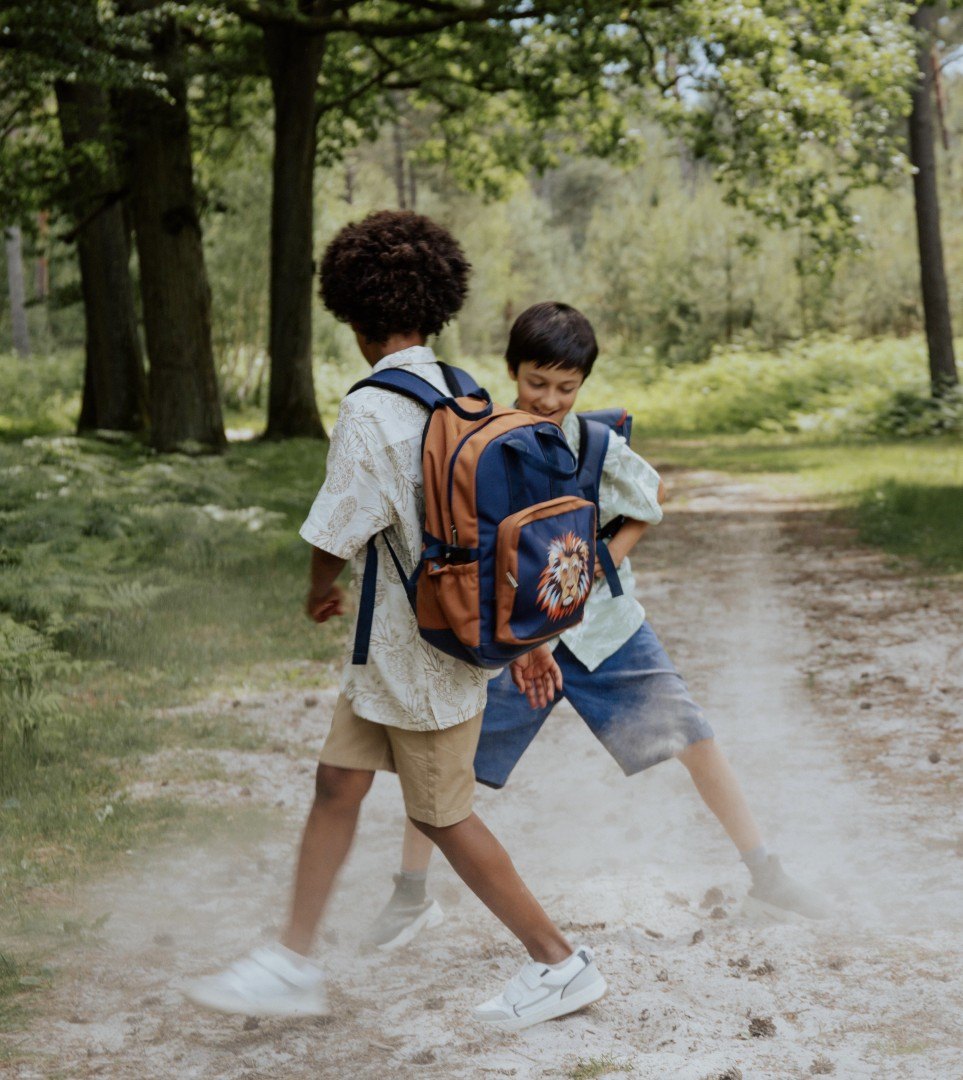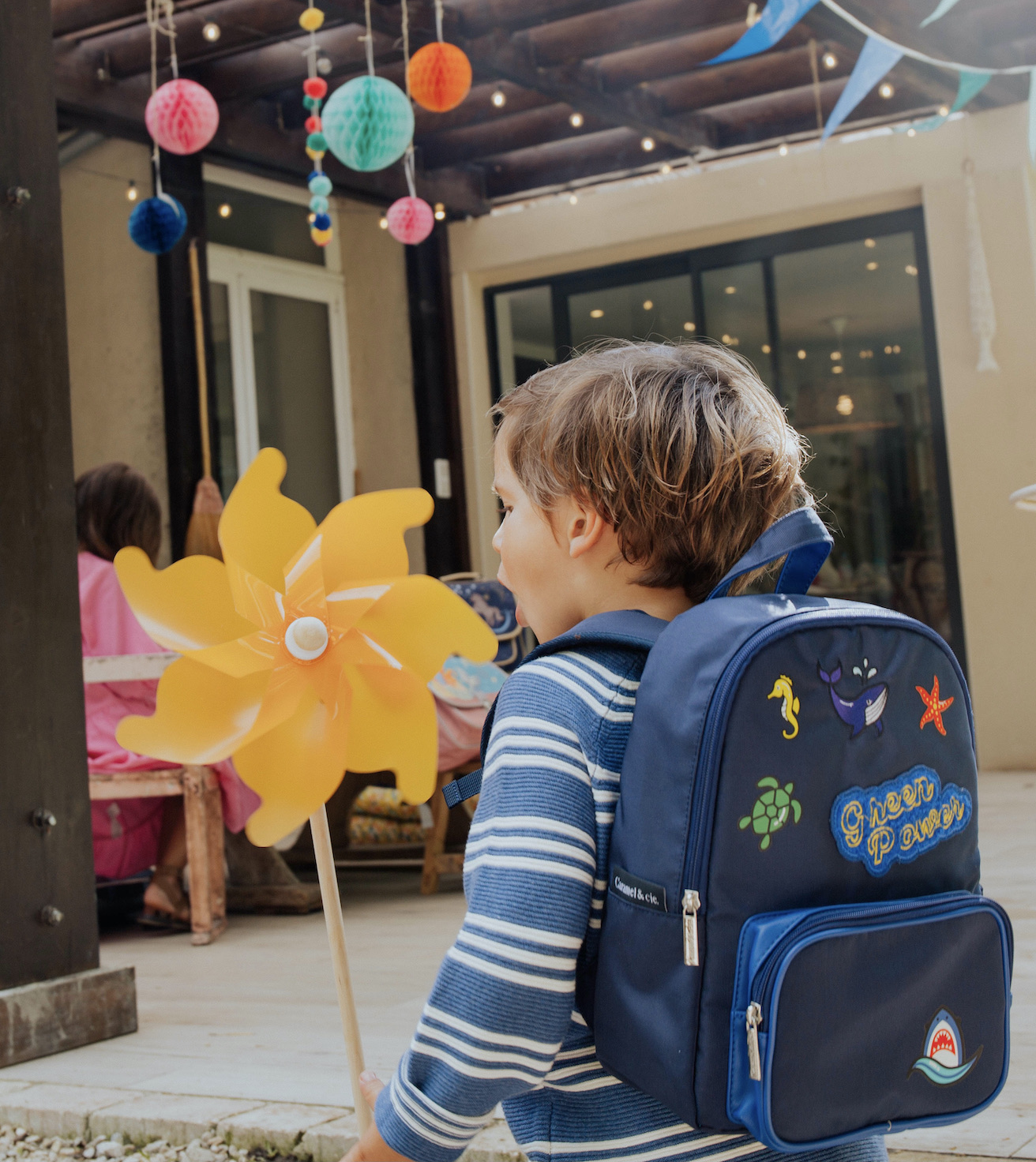 Club Entreprendre pour la Planète
In June 2021, Caramel & cie will join the WWF France's Club Entreprendre pour la Planète, a network of partner companies united by the same will to contribute to the preservation of the environment.
By donating part of our profits to the Club, we support actions that contribute to the preservation of our common natural heritage.
To mark this commitment, Caramel & cie launches its Green Power collection, 100% recycled polyester.
Used schoolbag collection program
Together, let's protect our children's planet.
At Caramel & cie, we decided to take up the challenge and join a sustainable approach because we have a responsibility towards our first users: the children!
We started 6 years ago with a fair trade production; then we started making schoolbags that are more robust and last longer; then we set up a free repair program and finally we switched to recycled polyester.
Today we are working to reduce our carbon footprint and most importantly we are embarking on an ambitious program to collect our used and unused schoolbags for recycling and a second life.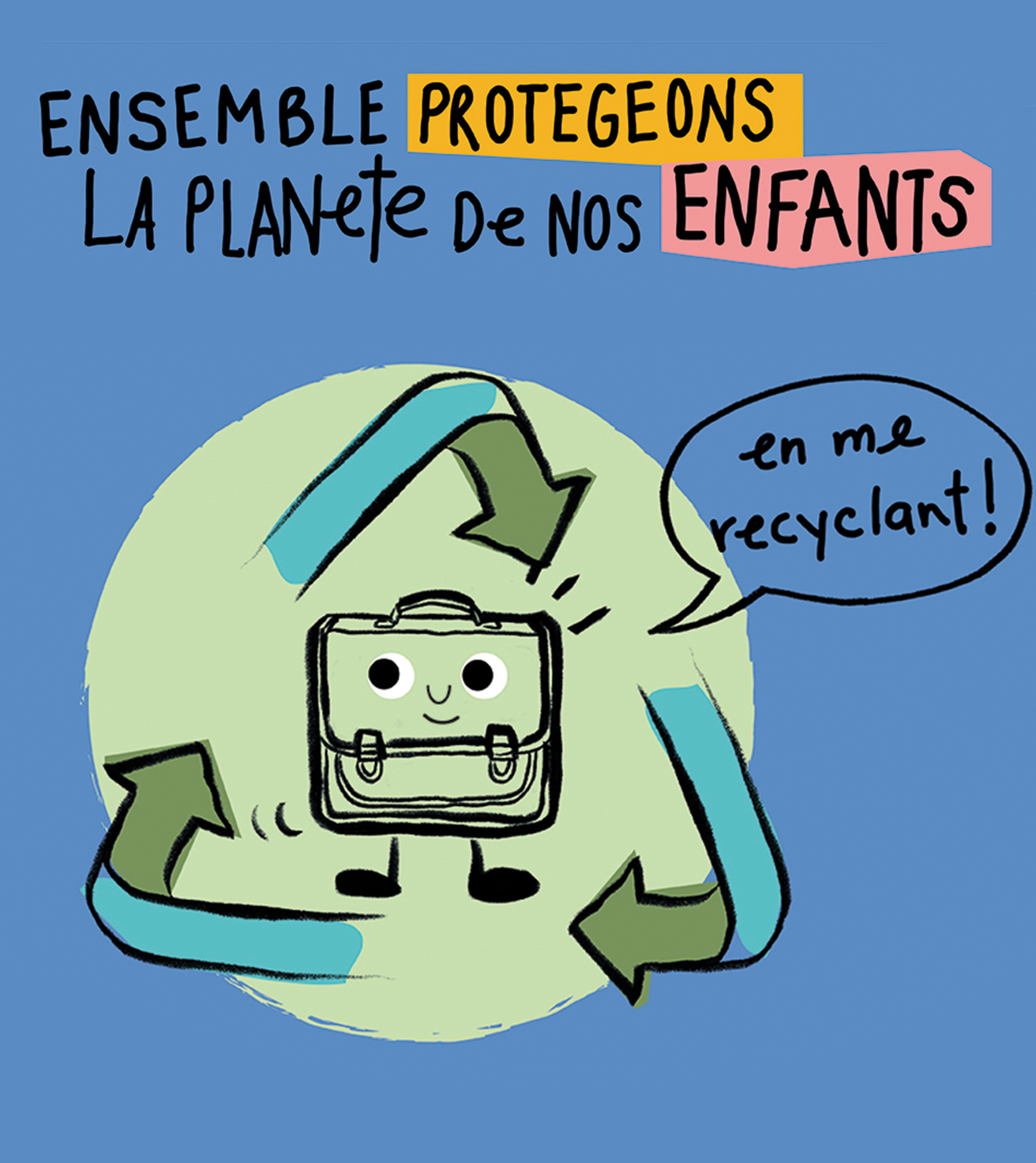 Our commitments and expertise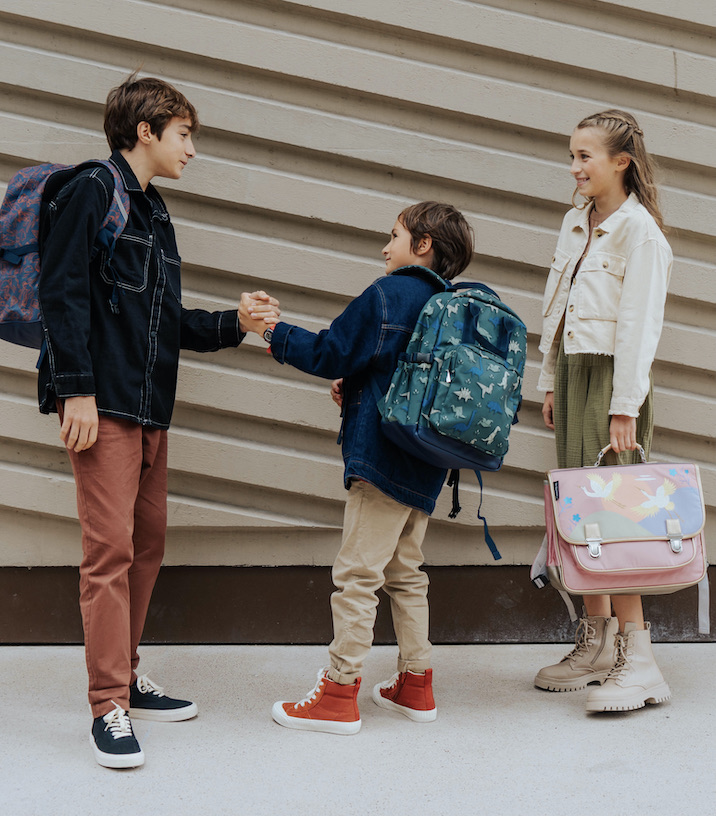 Stimulate the imagination of children
Rafaela Garcia, the founder of Caramel & cie is a designer. She creates "dream schoolbags" whose design and aesthetics stimulate children's imagination.
Each Caramel & cie schoolbag encourages children to tell themselves a story. By stimulating the creativity and imagination of our children, it contributes to the development of cognitive abilities involved in the social construction of their identity.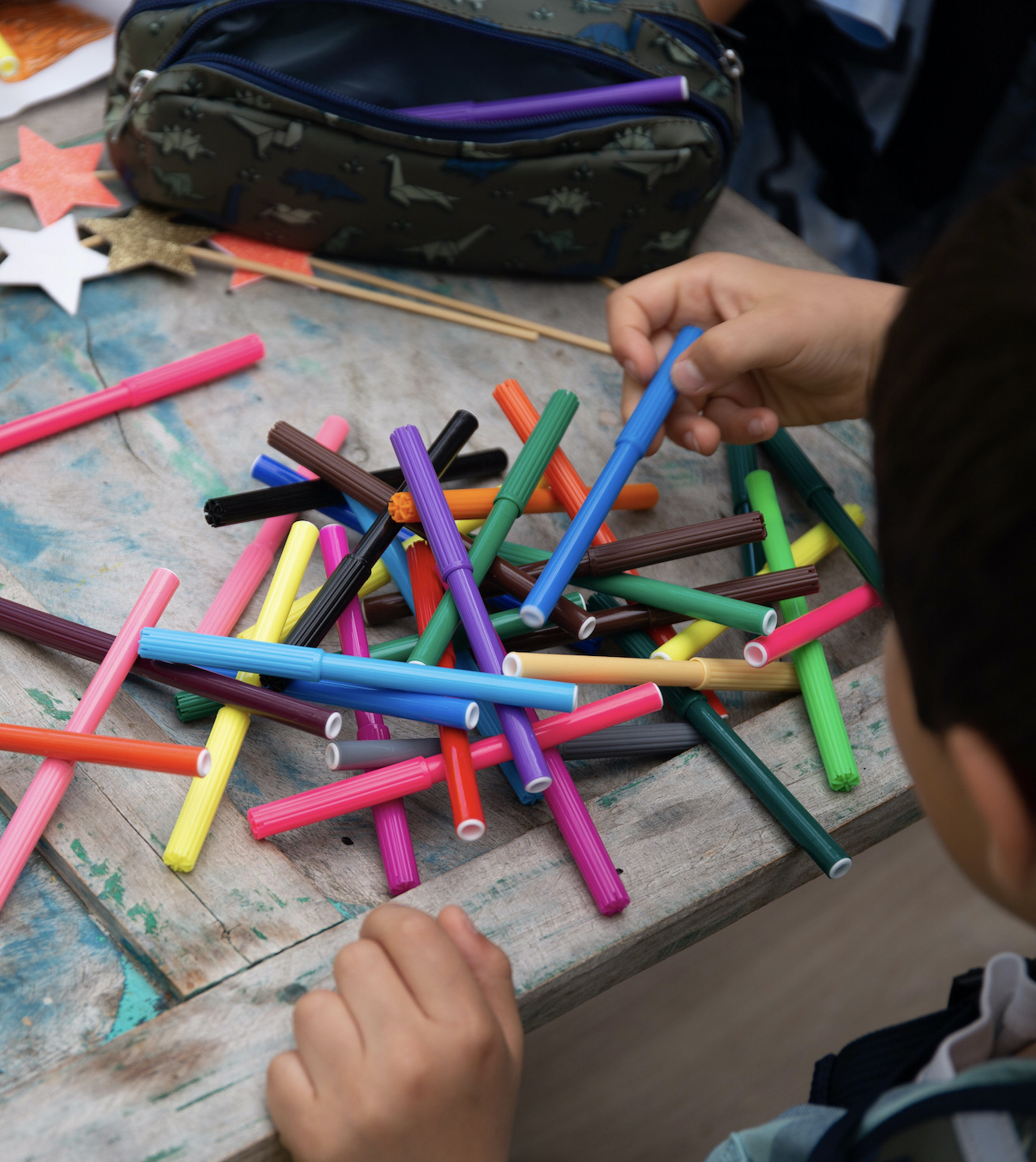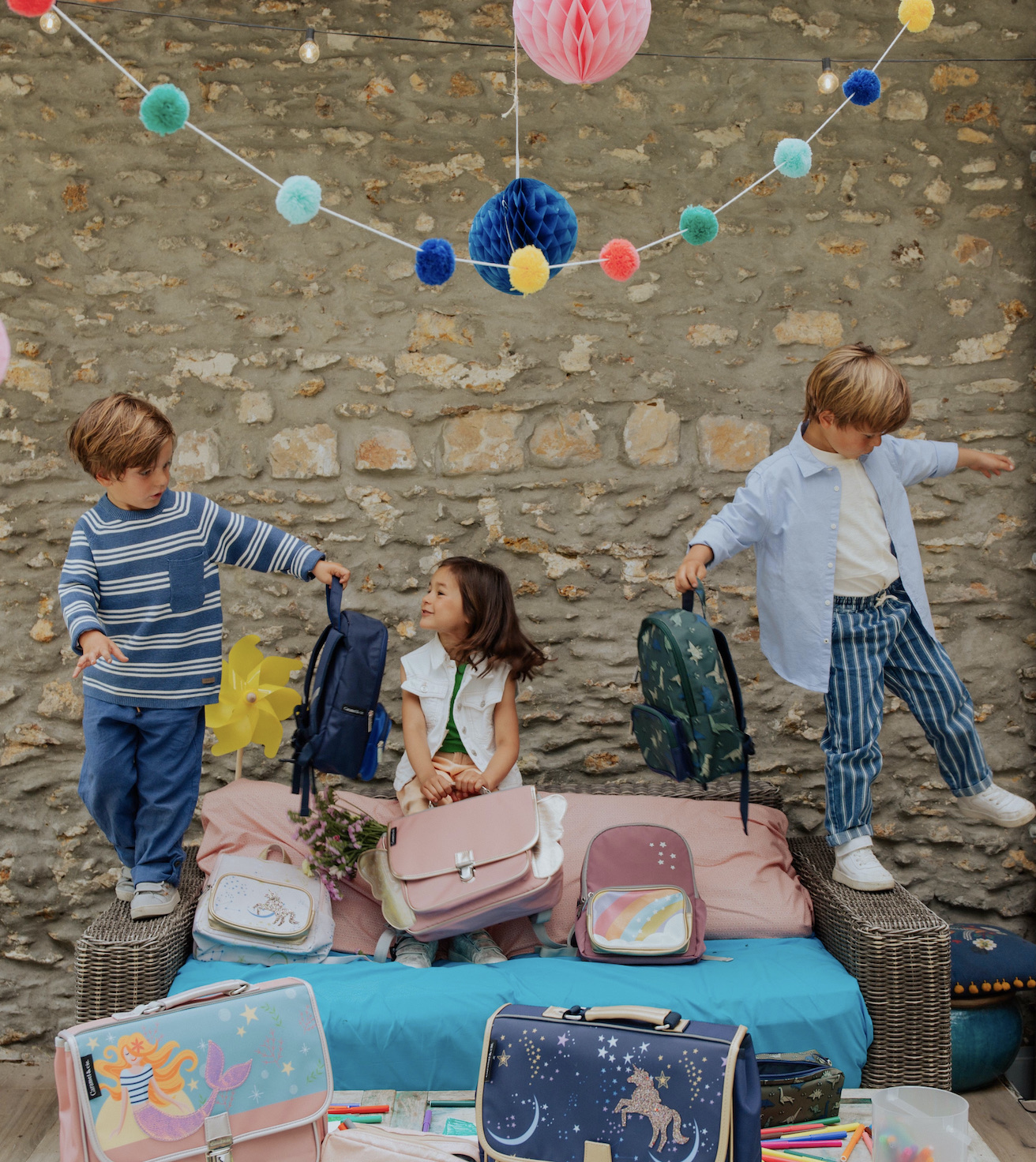 Contribute to the development of children
As a responsible brand, Caramel & cie has to take care of children's health from the design of schoolbags.
Since its creation, Caramel & cie has been aware of the weight of schoolbags. A schoolbag that is too heavy can have an important impact on the spine, the back and ultimately the development of the child.
The creation of a schoolbag requires a particular technical know-how, so that the finished product is ergonomic while remaining as light as possible.
Caramel & cie schoolbags are studied and designed with a particular attention to the distribution of the load between the shoulders and the lower back.
The position of the straps, their S shape and their anti-transpirant fleece coating are essential for the child's comfort.