Kindergarten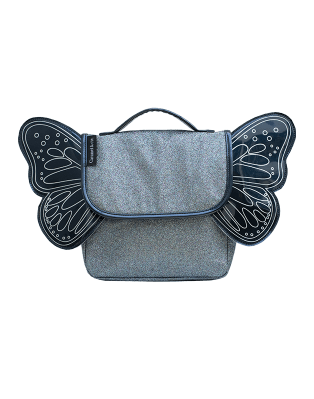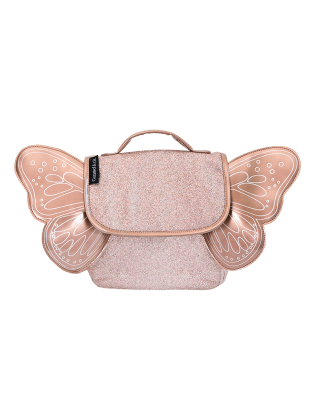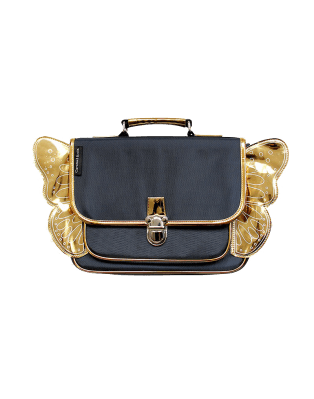 Bring a cuddly toy and taste absolutely anywhere !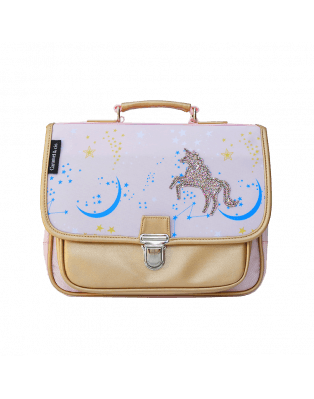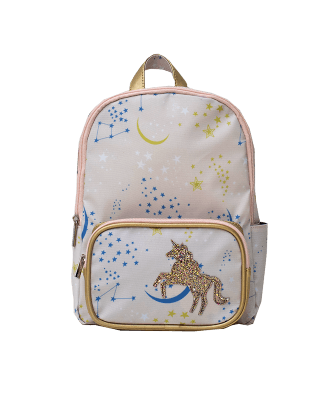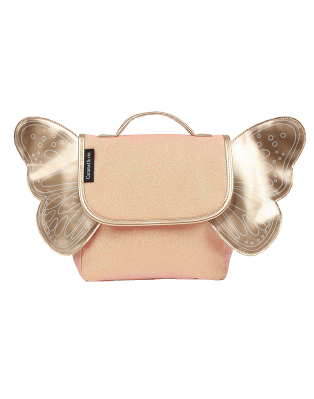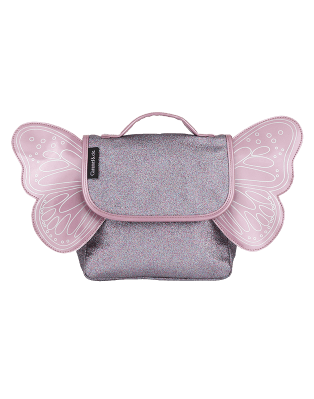 The Mini collection of Caramel & Cie allows the little ones to bring their own teddy bears and snacks everywhere, maintaining the link between the sweet family cocoon and the school.
What schoolbag for a little girl in kindergarten?
Is your daughter going to return to kindergarten and you are looking for a satchel for her back to school or to replace her old bag? It is very important to make the right choice in purchasing a bag that will follow your child for at least two years. Here is a short guide to help you choose the best binder for your child for entering kindergarten.
The criteria for choosing the right school bag for your daughter.
Children in kindergarten are developing. There are therefore a few criteria to consider to be sure that the satchel is perfectly suited to your daughter. Of course, that also goes for a little boy's choice of school bag.
The size of the schoolbag
The first point you need to consider when choosing a kindergarten satchel is your child's height. The satchel should not be wider than your child's shoulders. For kindergarten, it is best to choose a schoolbag model for your daughter that measures between 27 to 34 cm in height and 25 cm in width. Make sure the size of the satchel matches your child's height perfectly.
But also the weight
In addition to the size, the weight of the bag should also be taken into account. In fact, in kindergarten, the satchel you choose for your daughter must be light. It should not exceed 10% of your child's weight. Unlike primary school, children still do not carry a lot of school supplies in their satchel between school and home. In kindergarten as well as in nursery, children's bags and satchels are mainly used to carry their snacks and their blanket.
And finally the comfort
Above all, comfort should not be neglected. So think about choosing a school satchel or a backpack with wide and well padded shoulder straps. The satchel must also be adjustable to the child's body shape with adjustable straps. This allows the weight of the satchel to be evenly distributed over the child's back and relieves pressure on his shoulders
The butterfly bag
This is a mini backpack designed with a glittery outer fabric. It is waterproof with a pair of wings lined with recycled polyester. A perfect model for a little girl entering kindergarten. Thanks to the quality of its material and its finish, this satchel will guarantee your child optimal comfort. With its dimensions of 23 x 21 x 8 cm, this backpack is perfect for a little girl from 3 to 6 years old. It is at the same time practical, aesthetic, ergonomic and comfortable. In addition, this model of bag is available in different colors (pink, blue, coral…) which will appeal to all little girls.
Caramel & cie offers a wide choice of school bags and backpacks for girls and boys in kindergarten. In addition, delivery is free from € 80 purchase. For more information, please feel free to contact us.