Beautiful, good and good: the Caramel & cie recipe
Caramel & cie, committed to the development of children, creates design, durable and comfortable schoolbags.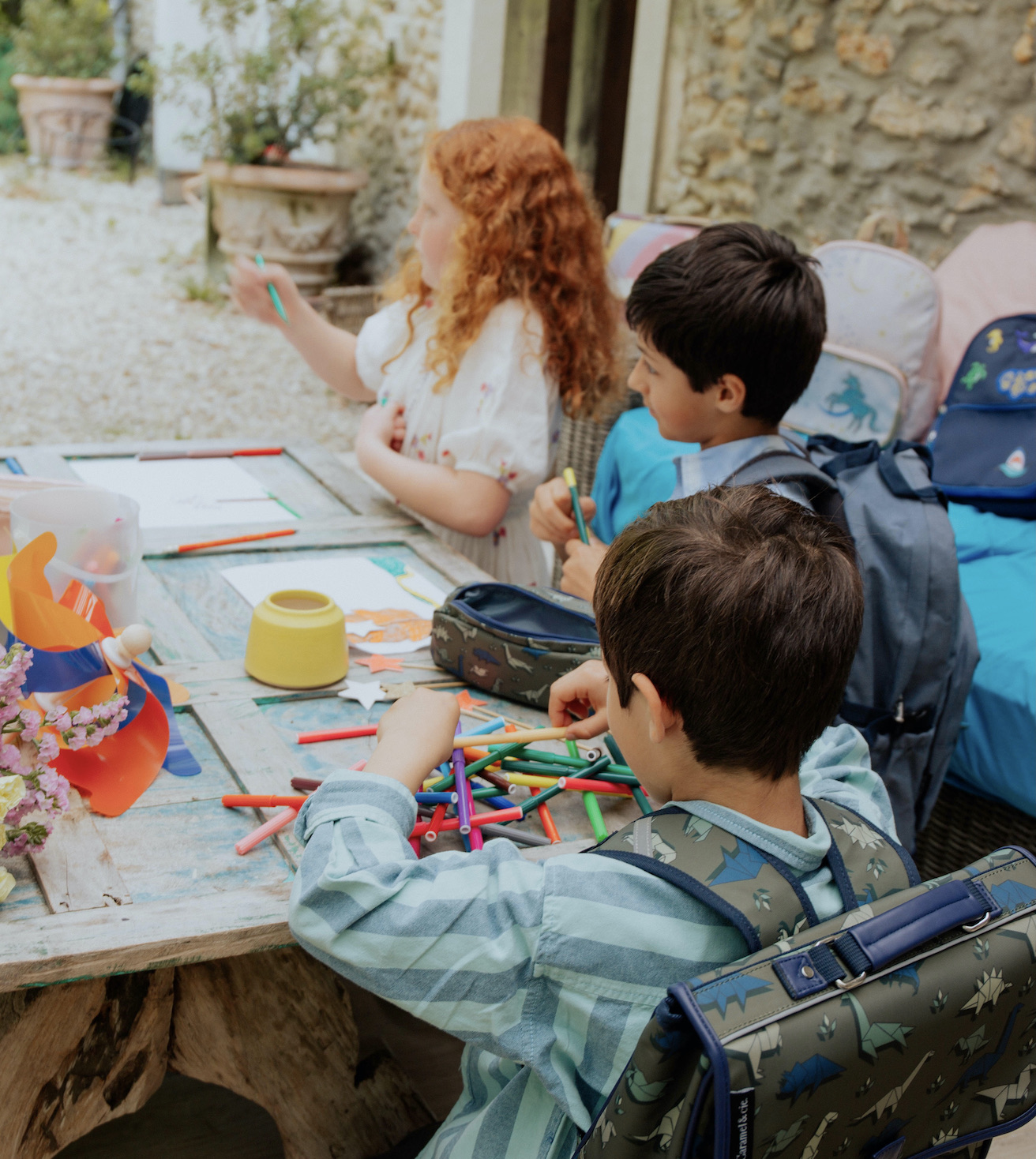 Develop the imagination of children
Design and creative schoolbags
Caramel & cie schoolbags are beautiful because they are sober and playful.
They stimulate the creativity and imagination of our children. Because imagination is essential in their development. When they discuss, play, dream, draw, tell a story, our children learn to live with others and with themselves.
Their imagination contributes to the development of cognitive abilities involved in the social construction of their identity. It allows for the expansion of their emotional capacities, their listening and their understanding of the world while reinforcing their self-confidence.
Ergonomic and comfortable schoolbags
Our schoolbags are well made, light, strong and comfortable. Both the straps and the back are padded with an anti-perspirant honeycomb material designed to rest on the child's lower back and relieve the shoulders.
The position and size of the straps is calculated and adjusted according to the age and size of the child.
The reinforcement of the seams on the handle, the back and the inside of the schoolbag are fundamental: they prevent the schoolbag from deforming over time and thus maintain a good distribution of its weight.
They also serve to maintain books and notebooks in a good position.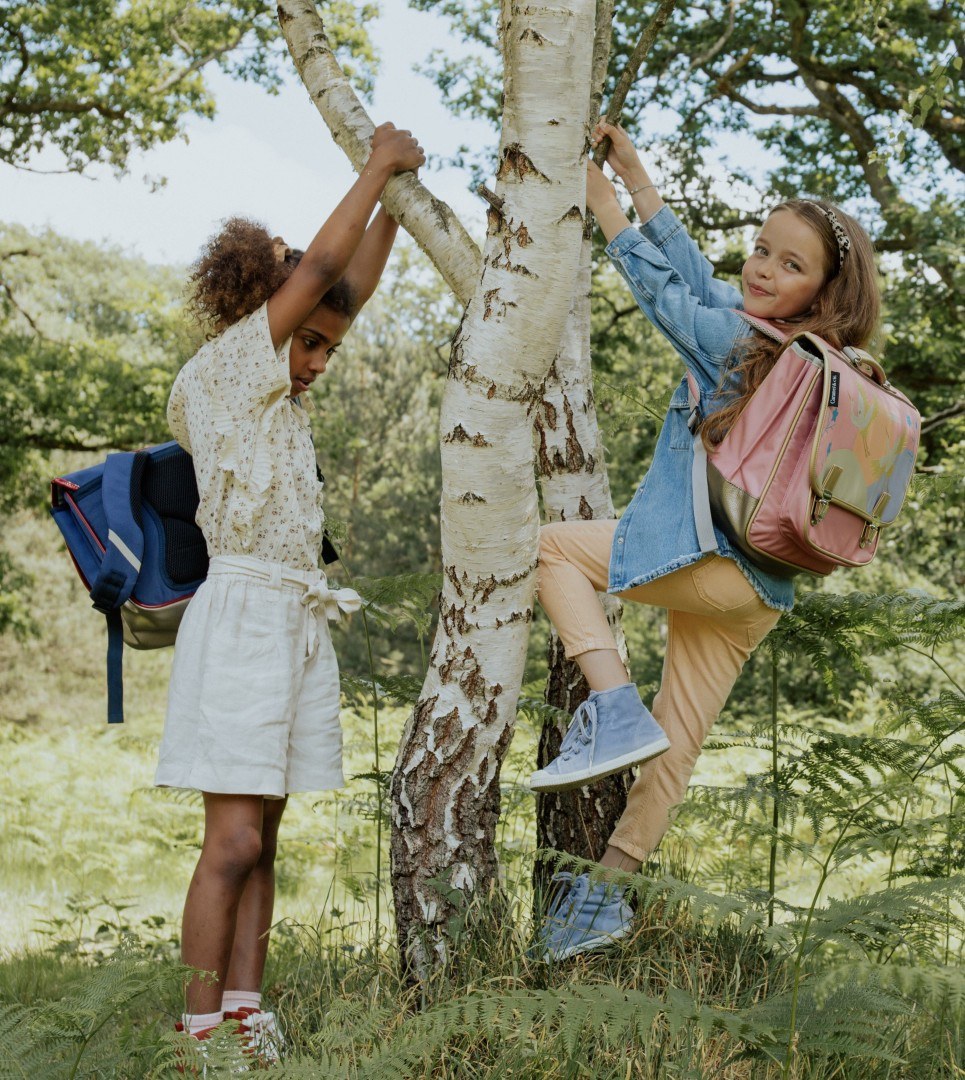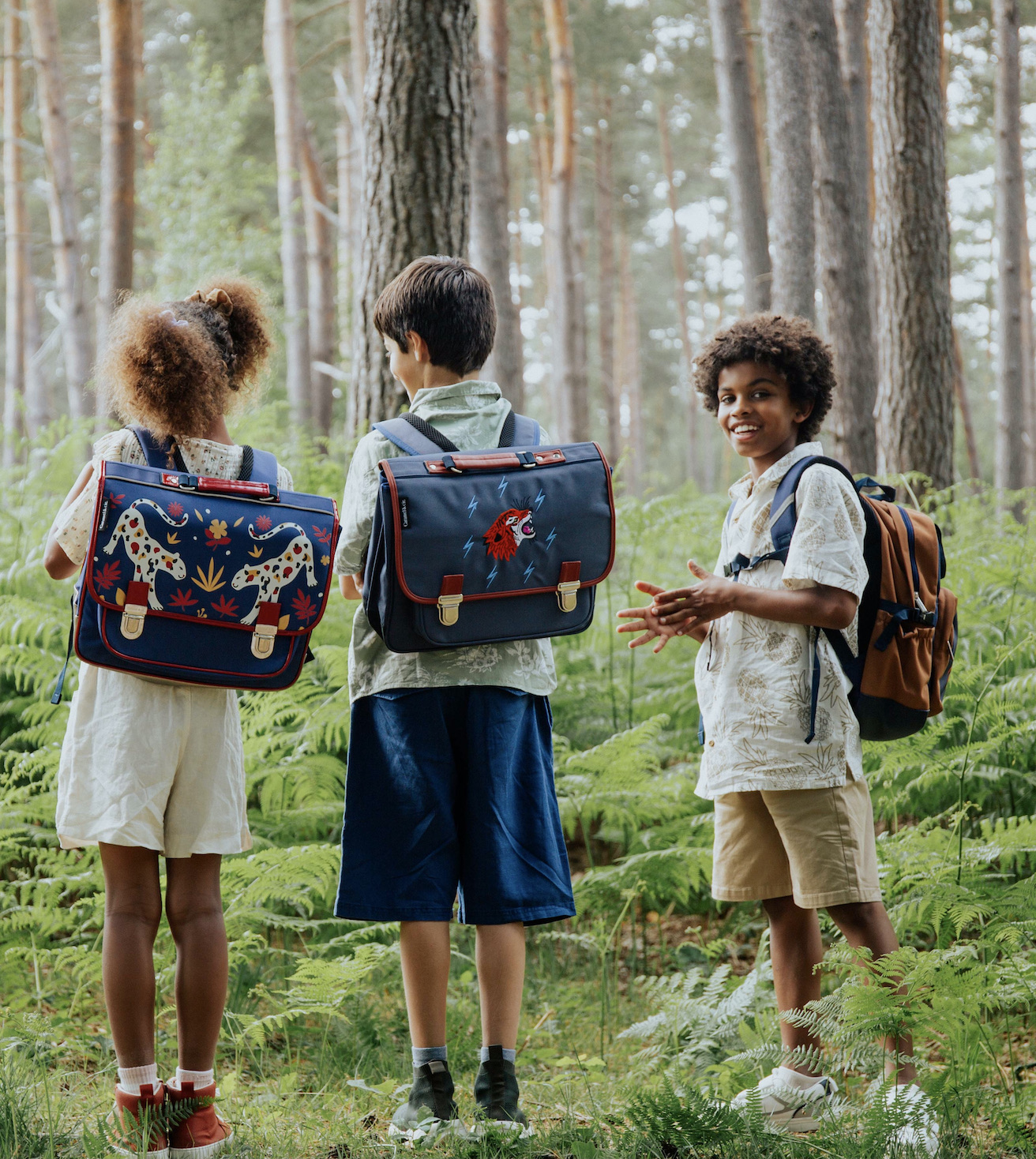 Making a responsible choice
Sustainable and responsible schoolbags
Buying a Caramel & cie schoolbag is making a good and responsible choice.
The seamstresses and leatherworkers who make our schoolbags do their job in a small factory in China, BSCI certified. These craftsmen are also parents. Their working conditions, human and supportive, allow them to continue their family life and to have the means to send their children to school.
We work with recycled polyester for the interior of all our schoolbags.
Since the beginning of the adventure, Caramel & cie has had one concern: to offer a schoolbag that is 100% eco-responsible and affordable for everyone. We have not yet succeeded in sourcing a recycled material that respects the constraints of strength, lightness and cost that we require for our reinforcements, but this is the challenge we have set ourselves for the next collection!
Our commitments and know-how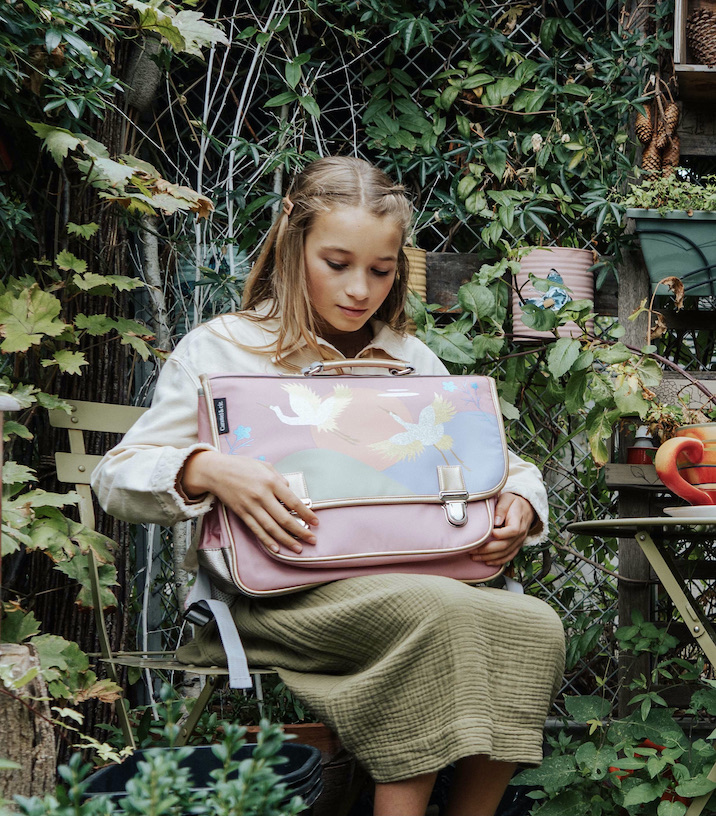 Making our schoolbags strong
Eco-responsibility also means making our schoolbags and bags strong. Because a schoolbag that lasts is a schoolbag that does not become waste!
With us, there is no programmed obsolescence, just the opposite: we have a program that allows you to have your schoolbag repaired free of charge for 2 years by our partner leatherworkers so that it lasts even longer.