Today, we open the doors of our main workshop to introduce you to the team that makes Caramel & cie binders and backpacks.
Direction China where we work with our partner Matthieu who owns an independent production workshop in Guangzhou where he trains and employs seamstresses and craftsmen. After meeting many factories, we chose to work with Matthieu because he has implemented a human management policy with decent wages and working conditions, which is not the case in large Chinese garment factories.
The whole of our production is handmade, i.e. our binders are made by hand, the fabrics are cut with a chisel or a cutter for the leatherette parts, sewn by machine and finished by hand.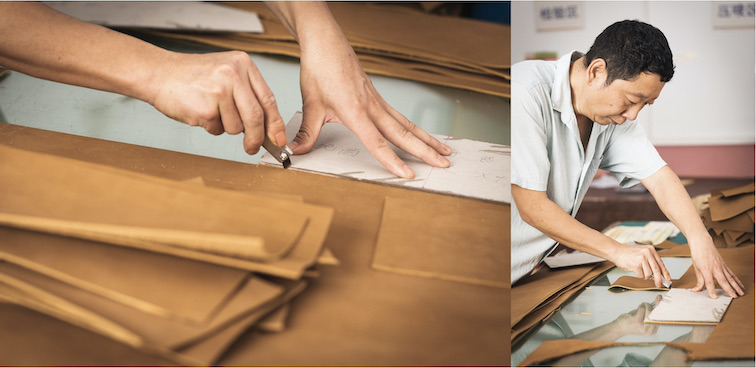 Binyang cuts the yokes by hand and manages all material cutting.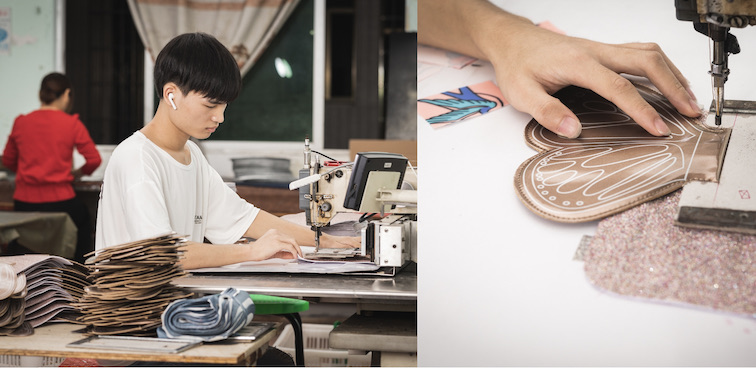 Kangsheng is a specialist in automated machinery. He manufactures the molds and enters the seam data. He then assembles parts with particular shapes that do not lend themselves to sewing on "traditional" machines.
Our printed fabrics are screen printed by hand, meter by meter.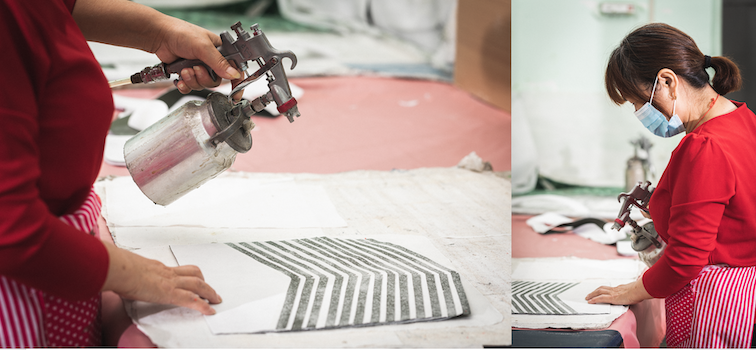 Guiting takes care of the gluing of the parts. This step consists of manually assembling the parts together or bending the materials.
They then go through a demanding quality control, where each binder is checked according to very precise specifications.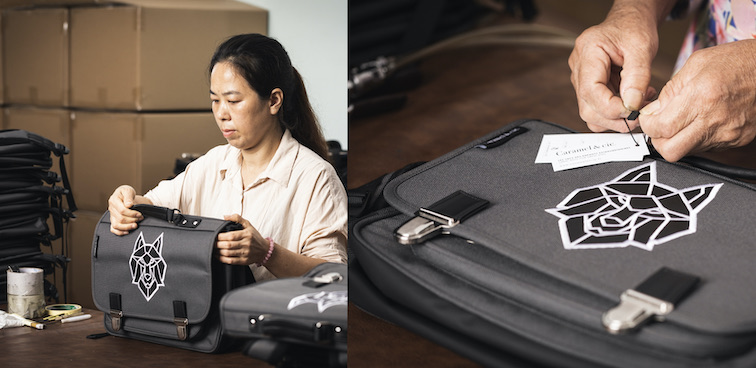 Huajiao is responsible for quality control. She tracks down the slightest imperfections.
Choosing a Caramel & cie binder or backpack is making a responsible choice.