Every year, at Christmas time, it's the race for gifts! And this excitement that precedes the holiday season is often experienced as a constraint; you have to run to the right to find the gift for your niece, to the left for your son's gift and to the other end of town to find the gift for your daughter. It quickly becomes a real obstacle course!
So, to make it easier for you, Rafaela Garcia, the creator of Caramel & cie has prepared a nice Christmas selection. She has selected a few beautiful brands that share her taste for beautiful and well-made products that are sure to delight children.
Visit our "Christmas" corner to discover them. In one click, you will find the gift of your children, your nieces and nephews and even the one of the little neighbor!
All you'll have to do is opt for a caramel & cie travel bag, the newest piece in our En Vadrouille collection, to hold all your gifts to be transported to cousin Berthe's house who is hosting Christmas this year ;)
We present you her favorites. Rafaela has selected for your children the Great Pretenders costumes, the Rose Vermeil tutus and the La Pelucherie stuffed animals.
What do these three brands have in common with Caramel & cie? To make our children dream, to develop their imagination and their creativity.
Great Pretenders costumes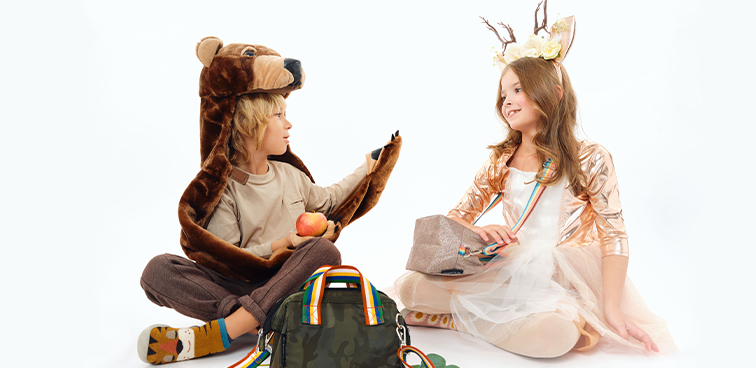 Great Pretenders is a Canadian brand of fun, quality costumes. More than a costume, it stimulates the social and emotional development of children.
Imagine yourself as a doe princess and chat with the bear king, or put on a knight's disguise to defeat the powerful and legendary dragon... a thousand stories that our children will tell themselves!
The tutus of Rose Vermeil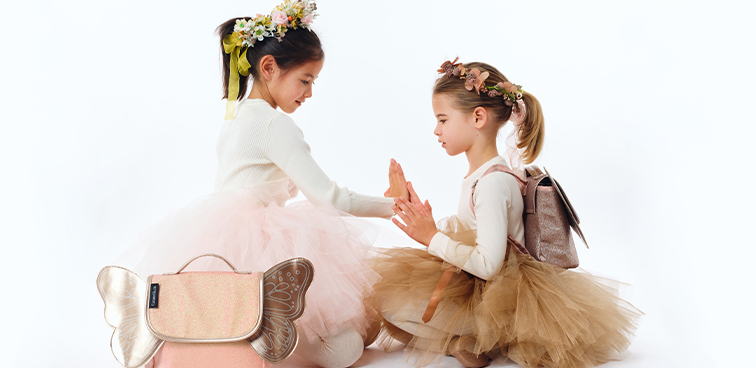 Rose Vermeil is a French brand that makes beautiful tulle tutus entirely by hand in its workshop near Lyon.
We like their voluminous shape and thanks to its adjustable size with a satin bow matching the tutu, your child will be able to wear it longer. Wear with a butterfly bag or a Caramel & cie glitter banana for a stylish princess look!
The plushies of La Pelucherie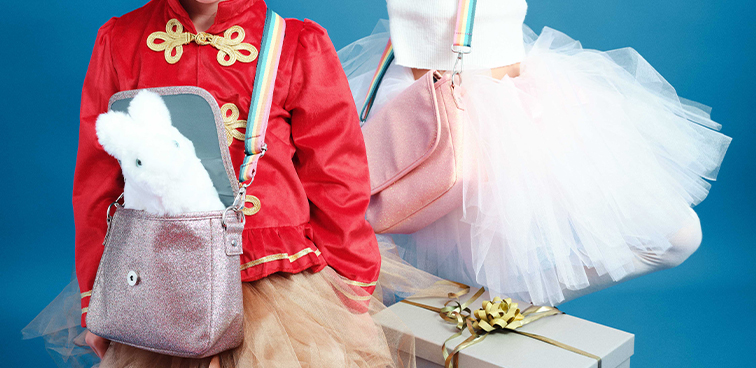 La Pelucherie's soft stuffed animals are entirely hand-sewn in their workshop in Italy.
Discover Leon the rabbit, the ideal companion for all adventures and the timeless bear Jules! They will easily fit in a Caramel & cie bag to take them everywhere.