Caramel & Cie in three words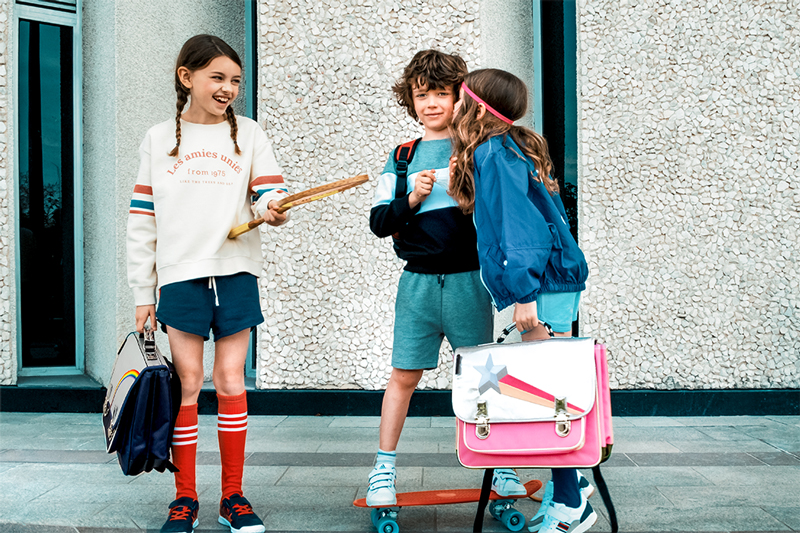 Design
Our satchels are beautiful. Their form is plain yet fancy. Their materials, patterns and colors appeal to children. Their look is pop, their style is fun, their design is top. Some are very graphic, others are more classic, but all are irresistible.
In fact, Caramel & Cie's satchels are so beautiful that parents tell us that they wish they could be kids again in order to have one of their own.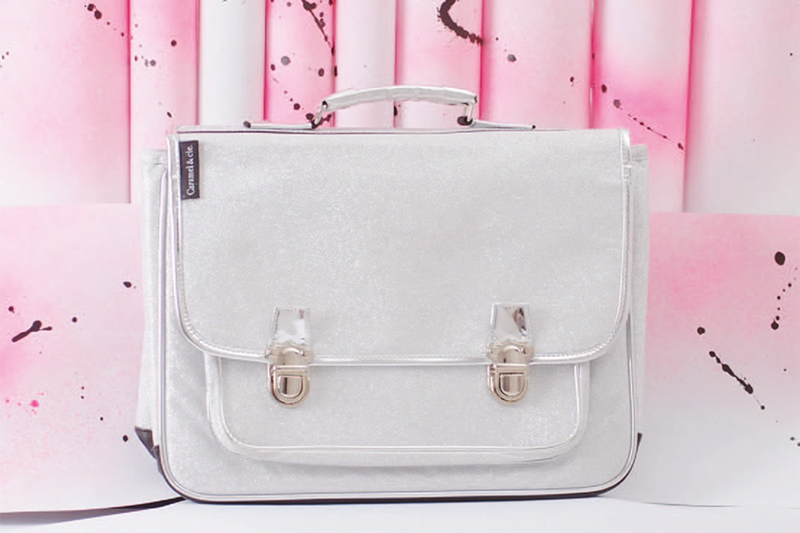 Quality
Our school bags are well made. Light, strong and comfortable, they have padded shoulder straps, anti-moisture backs, and reinforced seams.
Their inside is lined with waterproof canvas. Kids can stuff them and lugged them around without fear of tearing them apart.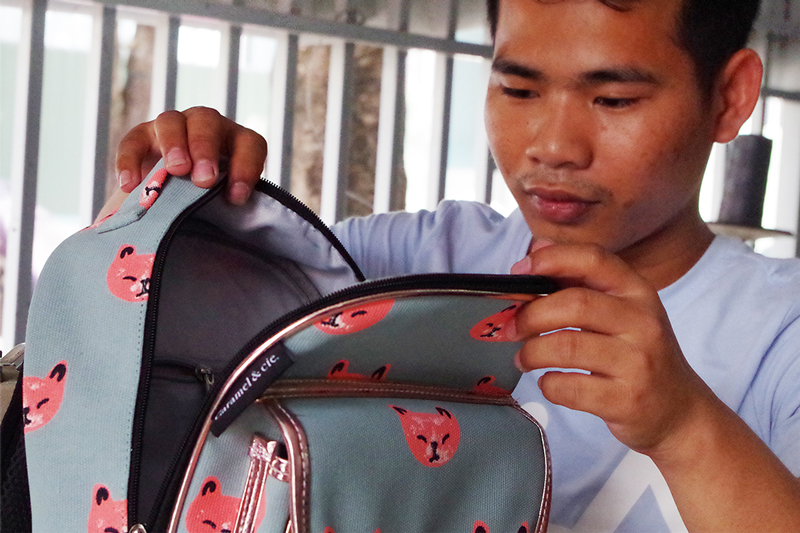 Fair Trade
Buying a Caramel & Cie schoolbag is an ethical choice. The seamstresses and leather workers who make our bags practice their craft in independent workshops and small family enterprises in Vietnam. These craftsmen are also parents. Their work gives them the means to raise their kids comfortably and send them to good schools.