En continuant à naviguer sur notre site, vous acceptez l'utilisation de cookies pour vous proposer des services et offres adaptés à vos centres d'intérêts.
Pour connaître les dispositions spécifiques relatives à l'application de la RGPD cliquez sur « En savoir plus »

Pencil case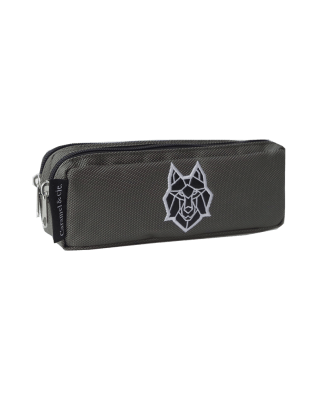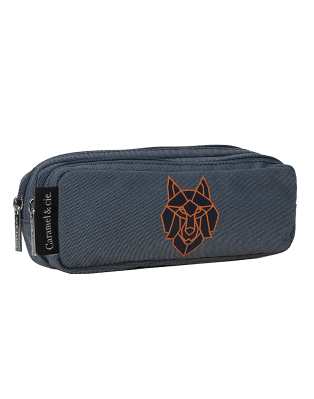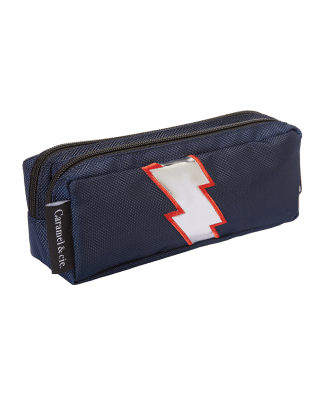 Beautiful and solid, flat or double, you have to choose it !
Whether flat or double, matched to the schoolbag or not, Caramel & Cie pencil cases are the ultimate accessory to get organized right from the start of the school year.
The perfect pencil case for boys in first grade
Back to school is very often synonymous with new school supplies since students' needs change rapidly. Buying the satchel and pencil case is an essential step for little boys entering first grade. A fairly delicate choice for them, but also for you, as they are entering a new school and new goals are opening up to them. Whether flat or double, matched with the satchel or not, Caramel & Cie pencil cases are the essential accessory for getting organized right from the start. We tell you everything to choose it correctly and make your child smile.
School equipment, important accessories
Do you dread the moment when you are going to have to do the school purchases for your boy's first year of school? Know that you are not alone! Every year it's the same song. You have to rush into the stores in order to have the choice in the supplies and not to end up with only first-price models, especially in terms of kit, which will surely not end the year in addition to not being too aesthetic. . To avoid giving in to marketing pressure, at Caramel & Compagnie, we offer models made with care so that your child will appreciate his supplies without you paying a huge price.
Your child needs benchmarks. He will leave a world that had been so familiar to him for three years, kindergarten, to find himself in primary school where he will have to prove himself to other schoolchildren. This doesn't have to mean just any blind purchase. But knowing how to please him by choosing a model that he likes and that is also easy to use will be a big help. The schoolbag and the pencil case are the two accessories that allow the most fancy, so why go without?
What pencil case for little boy?
In first grade, the list of school supplies and accessories is starting to get impressive. It is advisable to opt for a kit with several compartments. At Caramel & Compagnie we have different models with two compartments. This type of case can contain many items that will be useful to your child.
These are quite large, while easily fitting in a satchel, and made with sturdy and resistant materials. Impermeability is also a criterion to take into account. We are never safe from a spilling water gourd. The choice of materials will surely determine the longevity of the kit. It is better if this one holds until the next school year, so you might as well bet on the right horse!
The capacity of the pencil case
If you compare with kindergarten, CP requires much more organization. The case must be spacious enough to contain: pens, eraser, pencils, colored pencils, scissors, ruler ... And many other treasures that your little boy will accumulate as he goes to school. He must gain in autonomy and this involves storage.
We take great care to offer you original and robust models. Particularly at the level of the zipper which must withstand the opening and closing movement repeated every day and this several times. A solid closure is preferred.
The different patterns
It is quite possible that in CP your blond head wants to stand out from its peers in order to assert its personality. We have made sure to offer a range of flat or double kits for little boys. The colors are diverse and varied, sober, red or flashy, there is something for everyone.
He is a budding superhero, a nature lover or even a great traveler ... your little one will be able to choose among attractive patterns and especially in his image. There is nothing better to assert himself in this big league that is offered to him so quickly. Let him choose the model that suits him best as a grown-up. There are also mixed models that are suitable for both girls and boys.
Trendy kits for 6 year old boys
Choosing a kit that combines the right price and quality is not always easy. Even more so if your child has a strong idea of ​​what he wants. Do not give in to whim or panic. Our team of professionals is here to help you find a solution. We can give you our best advice but also our opinion. The key is to make, together, the best possible choice for your boy who is entering first grade.
Our online items are suitable for boys who prefer rectangular pencil cases. They are looking for a model in shades of black with elegance and not too much frills. Your little one may want to match his wheeled school bag with his pencil case. This is why our models are unique but versatile enough to meet all desires.
No more crowded supermarkets as the start of the school year approaches, fall for one of our models online and make your boy smile. Far from being childish, our range of quality products allows you to keep the kit for several years. You don't have to change it every year. If you opt for a simple model and