En continuant à naviguer sur notre site, vous acceptez l'utilisation de cookies pour vous proposer des services et offres adaptés à vos centres d'intérêts.
Pour connaître les dispositions spécifiques relatives à l'application de la RGPD cliquez sur « En savoir plus »

From CP to CE2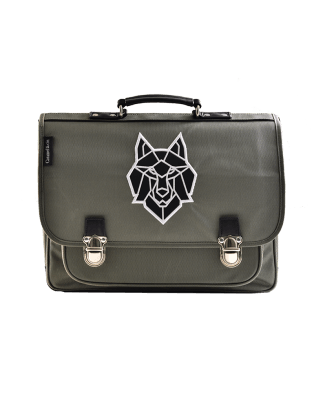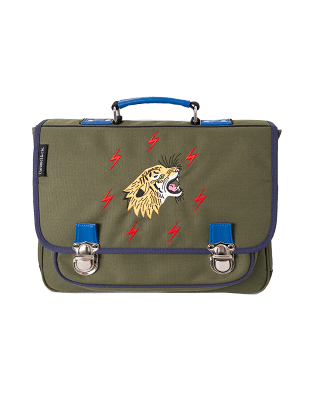 The first great adventures!
The first years of primary school are the beginning of great adventures. Available in several sizes, the Caramel & Cie schoolbags, solid and ergonomic, adapt perfectly to your children's needs so they grow up well.
From CP to CE2: the right choice of school supplies for boys
Your child is going back to elementary school and needs new school supplies. He is now big enough to be able to choose his own schoolbag, backpack and pencil case. It's a pleasure that you will share with him from CP to CE2. Make sure that these accessories are the most adapted to his morphology and his needs.
Back to school
Whether it is for a start in CP, CE1 or CE2, this event is always experienced in a special way. This is a new beginning in which new discoveries await children. New friends, new class and new mistress, it's quite a mess for them. The purchase of the school bag, the wheeled bag or the pencil case is a highly symbolic act. And even more for first grade students.
They were the oldest in kindergarten and end up being the smallest in primary school. Sacred change! They know they will learn new things including reading and writing. It is a very important class that allows you to flourish while discovering yourself. The purchase of a kit or binder is a must. And we're here to help you choose.
The supplies they used in kindergarten have grown far too small. For this new year, you need a binder with suspenders that has compartments to store your pencil case, notebooks and even books. The subjects become more numerous over the classes. You need space, even up to third grade. Don't think too big either. A size of 36 to 38 centimeters will be optimal. Remember that the weight plays a big part in the purchase as it will be carried directly on the shoulders of your little boy.
Backpack, wheeled or satchel: make the right choice!
For years, everyone advised children from 1st to 3rd grade to opt for a school bag with wheels. The stress of the weight carried on the back is directly forgotten since it suffices to roll your bag like a suitcase to transport it. But limits appear. If your child has to climb stairs, they will see themselves in a dead end and have to carry it.
The Eastpak backpack remains a model reserved for teenagers. In our shop, we instead offer bags and satchels designed to fit the small body of your schoolchildren according to their age and their needs. No matter which model you choose, make sure that the shoulder straps are sufficiently padded to make them as comfortable as possible.
The system of compartments offered by the satchel allows you to have better storage and to find your things more easily without damaging them. It all depends on the personality of your little one.
Model selection
We offer models that are out of the ordinary. Your loulou won't have the same Disney or Marvel satchel as everyone else. We imagine designs and colors that correspond to the universe of each child. Animals, stars, superheroes… the motif must speak to him.
Through his schoolbag or backpack, your child must feel himself and express his personality. He must give her the strength to get up in the morning and go to school with joy and good humor. For this, we favor materials that are light, waterproof and resistant to all tests.
Our collections include both satchels, backpacks, pencil cases but also travel bags for long weekends. Having luggage in your own image, unique, is a real pleasure for the little ones.
A suitable size
Between 6 and 8 years old, your little schoolboy will be growing. It is important to preserve your small body and provide it with a comfortable satchel. To do this, opt for a range of products whose length is between 35 and 37 cm. There is no need to exceed 38 centimeters, quite the contrary!
Regarding the width, we make sure that it does not exceed 15 centimeters. This is more than enough for the needs of a CP, CE1 or CE2 student. Don't hide your blonde head behind an oversized pool bag. His things will fit in a small bag.
Depending on your build, it is important not to take a model that is too disproportionate. The size of his baggage should extend as little as possible on both sides of his shoulders. Also remember that the larger a satchel, the more stuff you put inside and therefore the more it weighs ...
The contents of the bag
The best option is the one that has compartments inside the satchel. The cases can then be classified and put away correctly. Having pockets is always helpful. He can slip a few handkerchiefs or his school transport card. But, on the other hand, your little risk of tangling the brushes if there are too many different spaces.
Our kits can match the bag model. They are not all solid in color. You will find touches of black, but also a lot of colors. They can be single or double. It all depends on the number of colored pencils and pen your cherub has.
For his school and extra-curricular activities, he will need a container in which to put his toys, his little treasures and especially his snacks. He must be able to distinguish himself from his school bag so as not to damage his class belongings. Discover our range for boys from CP to CE2.
Focus on weight
A heavier binder can have serious consequences on the health of your protégé. He will have to wear it daily and several times. We must take into consideration the weight which is a very important parameter and which is priceless. Whatever his level of schooling, his satchel, once filled, must not exceed 10% of its weight.
It is up to you parents to be vigilant and control the load from time to time. Just anything can make the bag heavier and cause back problems. If you see that the weight is too much, don't hesitate to talk to your school teacher.
All our items are available on our online store. Enjoy delivery in France directly to your home. If you are hesitating between several products, you can ask our team for advice.