5 to 8 years old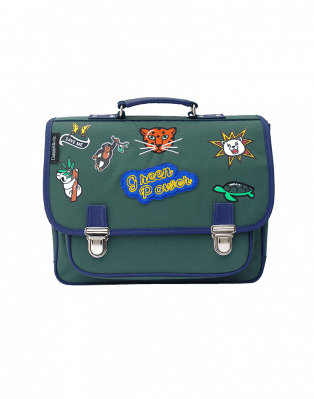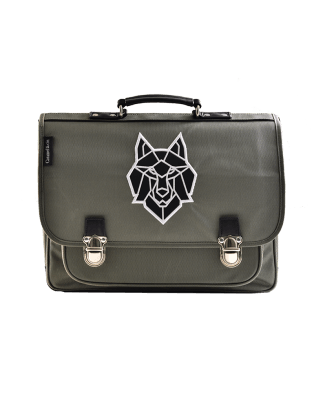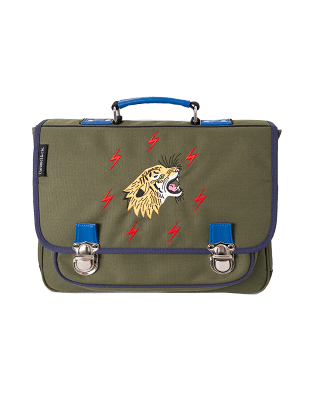 The first great adventures!
The first years of primary school are the beginning of great adventures. Available in several sizes, the Caramel & Cie schoolbags, solid and ergonomic, adapt perfectly to your children's needs so they grow up well.
Choosing the schoolbag for your boy in CP, CE1 and CE2
The schoolbag is one of the most important school supplies a child needs when they start primary school. Even if in kindergarten classes, this school bag is not really useful, the schoolbag takes on all its importance as soon as school starts in the primary class. At Caramel & cie, we therefore offer different models of quality backpacks for your child.
Some tips to make the right choice of schoolbag for a boy in CP, CE1 and CE2
You should know that school bags suitable for a young child are totally different from those for teens going to college. It is therefore important to make the right choice so that your child feels perfectly comfortable and has the motivation to go to school. The satchel should be ergonomic and comfortable so that your child has no problem handling it. For this, some criteria must be taken into account:
The capacity
The first point to consider therefore concerns the capacity of the backpack. Specialists say that for a young child in kindergarten or primary, in CP, CE1, or even in CE2, the empty weight of the school satchel should not exceed 1.5 kg. The school bag must be perfectly adjusted to the child's body type. And the dimension and size of the satchel should not be larger than the width of the child's back.
Practicality
The next criterion concerns practicality. Indeed, in primary class, the schoolbag is used by the children to transport all the school supplies. It is therefore recommended that you choose a sturdy school bag model if you want it to last. However, the bag should also be easy to use and practical for your young child. So prefer a school bag with S-shaped straps, a model with compartments, etc.
Design and aesthetics
The aesthetics and patterns on the school satchel are also very important for boys in 1st, 3rd and 3rd grade. Indeed, the power of attraction should not be overlooked at this age. So, it is advisable to choose a model with attractive patterns.
Caramel & cie offers quality schoolbags for CP, CE1 and CE2
Are you looking for a schoolbag for your young child in elementary school, boy or girl? The products offered by Caramel & cie will not fail to interest you. Indeed, our satchels are designed with top quality materials from recycling. They can withstand intensive use perfectly. In addition, our backpacks for children are light, practical and ergonomic.
At Caramel et cie, the comfort of our satchels is guaranteed thanks to the adjustable S-shaped straps and their back reinforced with foam. We have also not forgotten to consider the state of the health of the planet by using eco-responsible products for each binder. Indeed, our school bags for boys, just like the school bags for girls, are made with recycled polyester to avoid waste. The school bags we offer also have spacious interior compartments that can hold several notebooks and two binders.
Do not hesitate to make your choice
So you can choose the schoolbag with your child. He will be eager to wear it for the start of the school year. With the many models of school backpacks that we put at your disposal at Caramel & cie, you will only be satisfied with your purchase. What's more, our products offer excellent value for money. Otherwise, please do not hesitate to contact us for further information or advice.