En continuant à naviguer sur notre site, vous acceptez l'utilisation de cookies pour vous proposer des services et offres adaptés à vos centres d'intérêts.
Pour connaître les dispositions spécifiques relatives à l'application de la RGPD cliquez sur « En savoir plus »

Backpack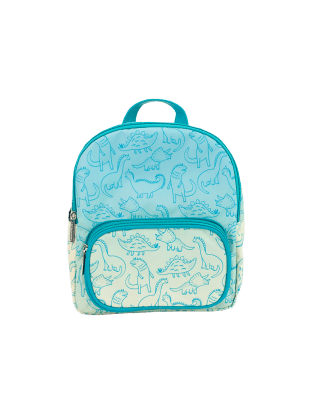 Bring a cuddly toy and taste absolutely anywhere !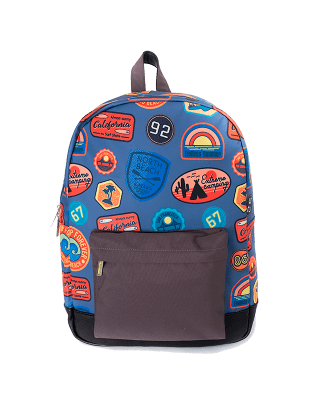 Loved by both the little kids and the bigger ones, Caramel & Cie backpacks are the perfect companions for your children on all their greatest adventures.
Our little boys are growing up (too) quickly. No sooner have they started walking than they are already lugging their things around. The boy's backpack is a staple accessory from kindergarten through middle school, and beyond! It is not necessarily reserved for purely educational use. It will also be a very good storage companion for outings and activities.
Backpack versus satchel on wheels
The traditional backpack is most often carried on the backs of little boys. Robust and with padded shoulder straps, it has a whole host of advantages. Its handle on the top makes it easy to catch before sliding it behind you. The weight is evenly distributed.
It is light and offers a great range of motion. The mass is distributed over both shoulders which allows stability and balance. We have made it suitable for all ages. This is why we have declined our collection in three ranges: mini, small and classic. Because a badly worn or unsuitable backpack can cause pain in your little angel and the consequences can remain for life.
The wheeled schoolbag is still trendy in schoolyards. Its cool design and practicality has already won over more than one schoolboy. It gives the impression of dragging a suitcase as if it were a great adventure. It facilitates movement and completely relieves the back of the weight.
Make no mistake, however, it's as heavy as a backpack and limits movement. To overcome obstacles or climb stairs, that's another story ... We recommend these products to children of CM1 or CM2. Or for departures on vacation.
The special leisure backpack
It is better to distinguish between school and extra-curricular. Your little guy will be more comfortable if he has a different bag for the pool. He will be able to easily store his wet things without having to damage his notebooks and other manuals. We have selected for you a waterproof and perfect range to slip on your swimsuit.
If your loulou does judo, football or even basketball, he will need a certain number of pockets and compartments in order to be able to store his clothes, shoes and other accessories essential to his sports practice.
And then for travelers, we have concocted a selection of travel bag. With starry patterns, with planes or even animals… it is very likely that your little guy will have a hard time choosing!
Preference criteria
To make a choice that does not relate only to the color black or red, we give you our best advice and advice.
Think about the type of use your child will be doing. You got it, some activities require a separate accessory. Like a pool bag or even a travel bag.
Comfort is surely an essential criterion that we want to highlight in our products, which are delivered free of charge in France. Padded shoulder straps are ubiquitous on every item we have in store.
The ergonomics allow weight distribution taking into account the center of gravity of your little one. Our bags make it easier to handle. Your child will become independent very quickly. In addition, a good model should be practical. Easy to close, with pockets.
Another very important aspect: the weight. Our materials are very resistant but above all designed to be as light as possible. Whether it's for your boy or girl, they shouldn't have to carry more than 10% of their body mass. Also comes the size. Better to choose something proportional to the size of your super hero. It should not be wider than the back and not higher than the shoulders. Ours have adjustable straps for a perfect fit to body size as well as to the thickness of the clothes.
The maintenance of our products is very easy. They wash off with water and a little soap. We made them in a way that everyone's style can be expressed. This is why you will be able to find various and varied graphics. Street style for the most urban, animals for the more adventurous, cloaks and superpowers for the most intrepid and finally stars and galaxies for the most dreamy. You can even match the school kit to be even more trendy!
When is it time to change your backpack?
This is a question that comes up very often from parents. The signs are never wrong. If you see that your boy's backpack is too small, that is to say that the lower part is reaching the middle of his back and that he has difficulty putting on the shoulder straps, which are now too tight, you must upgrade to a higher model!

Likewise if you feel that it appears worn and that it is not as optimal as before. You will make your little guy happy by offering him a new purchase for his next return to school.We want to offer you the best quality / price ratio while letting your boy choose his backpack that will accompany him during many years.